Skin Care at Mayfair Salon & Spa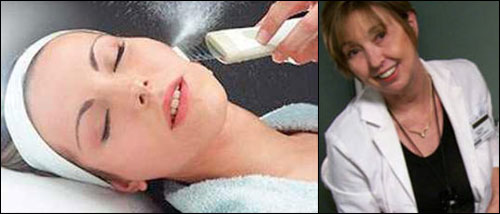 Katrina Smelt, Mayfair's clinical aesthetician, is English and European educated, has 23 years of experience, and is licensed in Georgia and Florida. Mayfair Salon offers the best in skin care - IDCAA Certified in Advanced Medical Aesthetics. Consultation is required prior to all skin treatments.
All facial treatments are performed using high-quality products and incorporate the digi-esthetique massage technique to restore good energy circulation, radiance, and softness. Results are immediate and leave you with a sense of well-being.
Our goal is to offer you a holistic approach to beauty, health, and relaxation incorporating products that are natural, organic, and cruelty free. Our targeted professional treatments will give you the results you are seeking. You are always our number one priority!
Available Treatments:
Deluxe European facial
SAIAN Non-surgical Facelift with Collegen Infusion
Enzyme Peels
TCA Peel
Glycolic Peel
Salicylic Peel
Modified Jessners Peel
Dermaplaning
State of the art clinical skincare solutions:
Diamond Tip Microdermabrasion
Ultrasound Facial Brightening
Ultrasonic Skin Scrubber
Try Mayfair's non-invasive treatment that works! Radio Frequency Treatments provide tightening, lifting, and collagen/elastin stimulation for age defying results.
Treatments can be combined to create a customized regimen tailored to your specific needs and concerns. Results for all treatments may vary according to skin type and concerns. Sometimes more treatments may be necessary to produce the desired results.
Consultation required. Please arrive ten minutes prior to your scheduled appointment time in order to relax and prepare for your treatment.
For more information about Diamond Tip Microdermabrasion, Dermaplaning, Ultrasonic Facials, Enzyme Peels, Chemical Peels, European Facials, Waxing, and Eyebrow Tinting, contact Mayfair Salon & Spa today!


Visit our Mayfair Salon & Spa Facebook page


Visit Mayfair Skin Care Clinic Facebook page