Radio Frequency Treatments Skin Care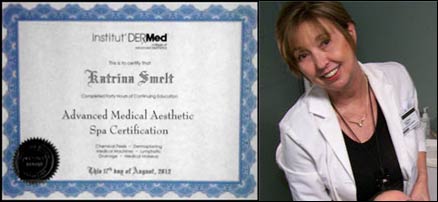 Mayfair Salon & Spa is now offering Radio Frequency Treatments (RFT). These non-invasive treatments promote lifting, tightening, and contouring of the skin on the face and the body. Using 63 kHz of intensity, this groundbreaking technology provides instant results with no pain or side effects.
Radio Frequency Treatments create an infusion of energy generating internal heat to stimulate collagen and elastin synthesis in the skin. This adds elasticity making skin look younger, radiant, and smoother in texture.
Used with special cream, the process is recommended in a series of 6 to 8 treatments, performed once weekly to obtain optimum results. FRT cream ingredients include plant collagen, hyaluronic acid, organic green tea, calendula, and aloe vera. Treatments help diminish fine lines, wrinkles, and cellulite. RFT also evens out pigmentation and can be used in cases of rosacea. (Treatments are not given to pregnant women, mothers who are breast feeding, or to anyone with a pace maker or metal implant.)
Good results are often obtained with just a couple of treatments. One of Katrina's clients says, "I have never seen anything like this. The pucker wrinkles above my upper lip are very deep due to heavy smoking for 20 years. One radio frequency treatment made them less noticeable. I can't wait to see what I look like after a few more visits."
Katrina works on various parts of the face and body including eyes, forehead, crow's feet, frown lines, pucker lines, jaw line, neck, arms, stomach, thighs, buttocks, and hands. Of course, results may vary from client to client. Also, treatments may need to be repeated every year or two. Treatments may be performed in conjunction with Collagen Crystal Masque.
Mayfair Salon & Spa offers a complete array of services including hair cuts, shampoos, perms, coloring, facials, manual dermabrasion, waxing, and more. Mayfair also carries an all natural, organic treatment (for children) that repels head lice. Visit Mayfair today for Fairy Tales Rosemary Repel and other high quality hair care products.
Katrina of London has 2 decades of experience in the skin industry. With European and English training, she incorporates Sothys exclusive "digi-esthetique" massage techniques to restore circulation, radiance, and softness to skin. Katrina uses the best organic and natural products available. Tony Smelt is an English trained hair designer and holds an international license. All Mayfair associates are highly trained and experienced. Spa party ideas and gift certificates are available. Mayfair Salon & Spa is located between Blairsville and Hiawassee in Victoria's Center next to the Blairsville Cinema.
For more information, contact Mayfair Salon & Spa today!


Visit our Mayfair Salon & Spa Facebook page


Visit Mayfair Skin Care Clinic Facebook page